Last Saturday we attended our first Huevos Rancheros Gala. Huevos is San Anto Cultural Arts -- www.sananto.org -- big annual fundraiser which honors local activists in San Antonio. Their invite reads..
"Many years ago, before borders were invented...there lived a proud people known as Hueveros, people who celebrated the egg -- the egg as the symbol for all acts of creation, especially artistic creation. The Hueveros were known far and wide for their art, their resourcefulness, and the artistic materials they produced from eggs...(they) were also known for their festive creativity. Each year the Hueveros held a celebration in honor of the egg and to express their caring for each other. A feast of huevos rancheros was served to everyone and cascarones with yellow and white confetti made the event lively..."
And so this year, San Anto Cultural Arts crowned artist Cruz Ortiz and activist Patti Radle as King and Queen Huevo.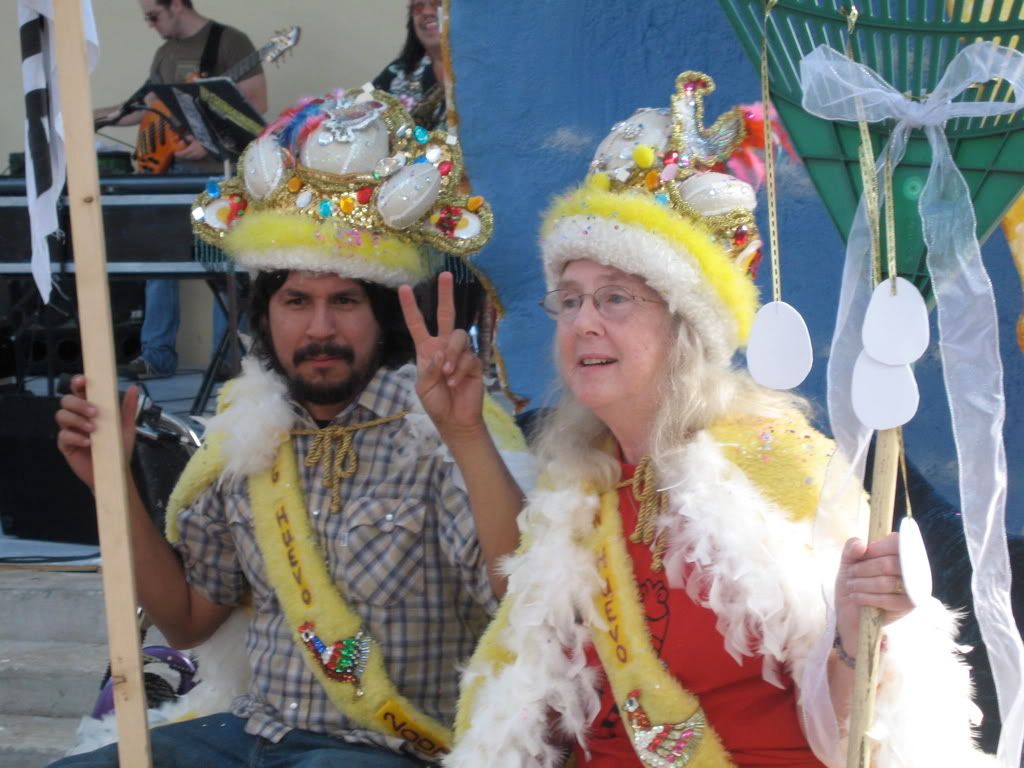 Heavy is the head that wears the crown.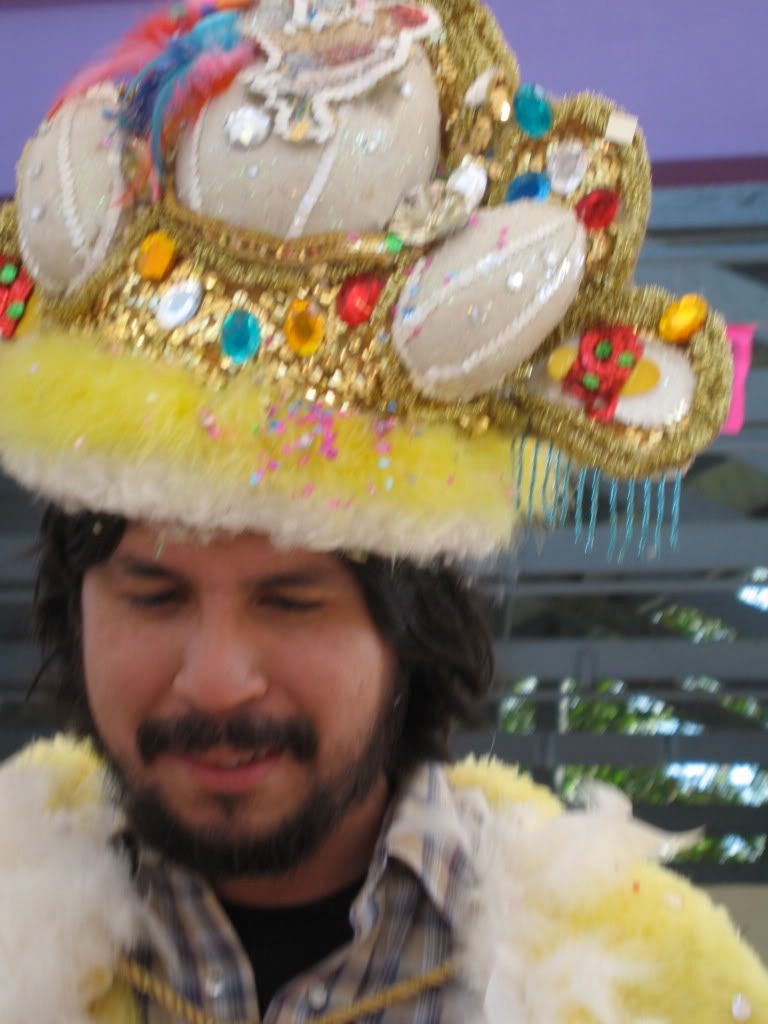 A candid moment with egg-static royalty...
...who makes sum intense and playful art...
...and exhibits thru-out the land!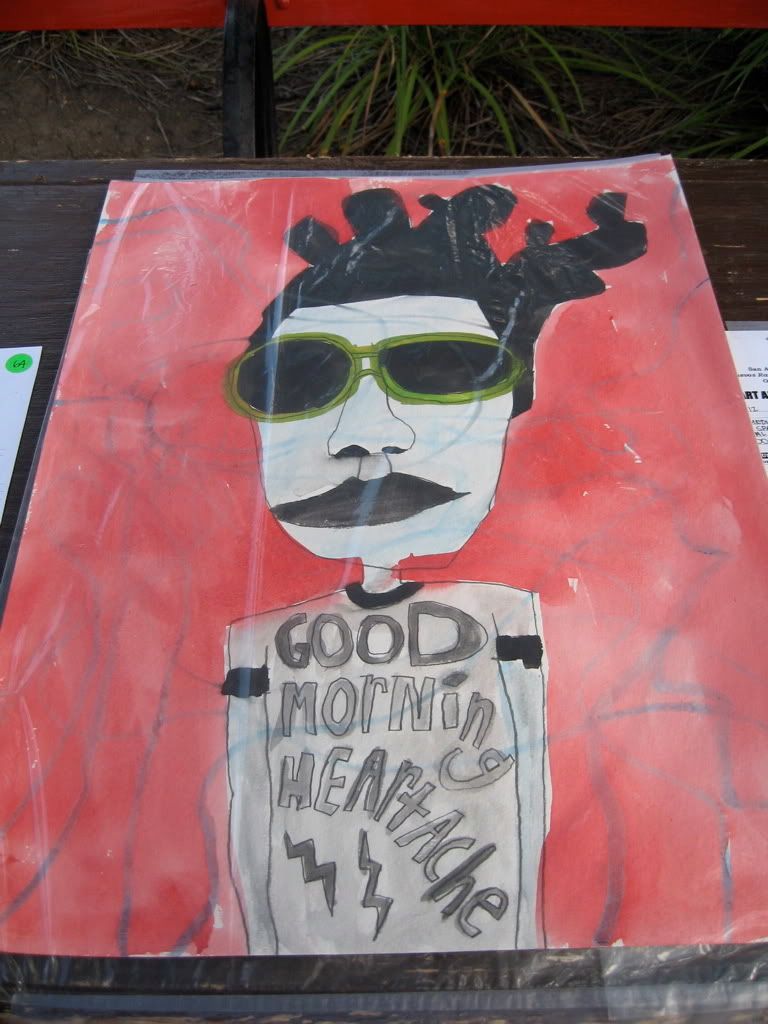 Payan bidding on a piece...
...from Chikle, a fellow San Diegan.
San Anto's Christina enjoys a bite of eggy goodness...
...and San Anto co-founder, Manuel Castillo, celebrates with his mom.
Amidst all my recent sewing on the new line, spending a day beneath San Antonio's gorgeous pouffy clouds and turquoise blue skys was a welcome interlude.
Puro Westside!