The
MacArthur "Genius" Award
is mysterious and much coveted honor. Who wouldn't want an award where you're surprised by a morning phone call announcing you've won $500,000 with no strings attached? Each year about a dozen Americans are thus honored -- the result of a secret selection process.
One of these MacArthur winners, the writer
Sandra Cisneros
, decided that she would host a reunion for the Latino "MacArturos." That was 10 years ago, and this weekend 18
Latino Geniuses
will gather again in San Antonio for a series of lectures and workshops. My hometown hero,
Ruben Martinez
, will fly in along with my long lost friend, playwrite
Luis Alfaro
and art star
Guillermo Gomez-Peña
. What a meeting of the minds!
Given our arts & culture work, it's inevitable that one of these nights some "geniuses" will head over to our pad for drinks and conversation. I'm already feeling a bit ashamed about our shabby couch -- an early 60's classic sectional in bad need of reupholstering -- but what truly concerned me was our lack of a coffee table. There's this gaping hole in the center of our lovely parlour where an elegant
mesa
should go.
So I set off, determined to track down the puurrfect piece. My previous weeks online yielded nothing interesting. Since I'm not a fan of Ikea-type pasteboard and wanted something with character, the antique shops of San Antonio were my last hope...
The storefronts on Hildebrant offered pieces worthy...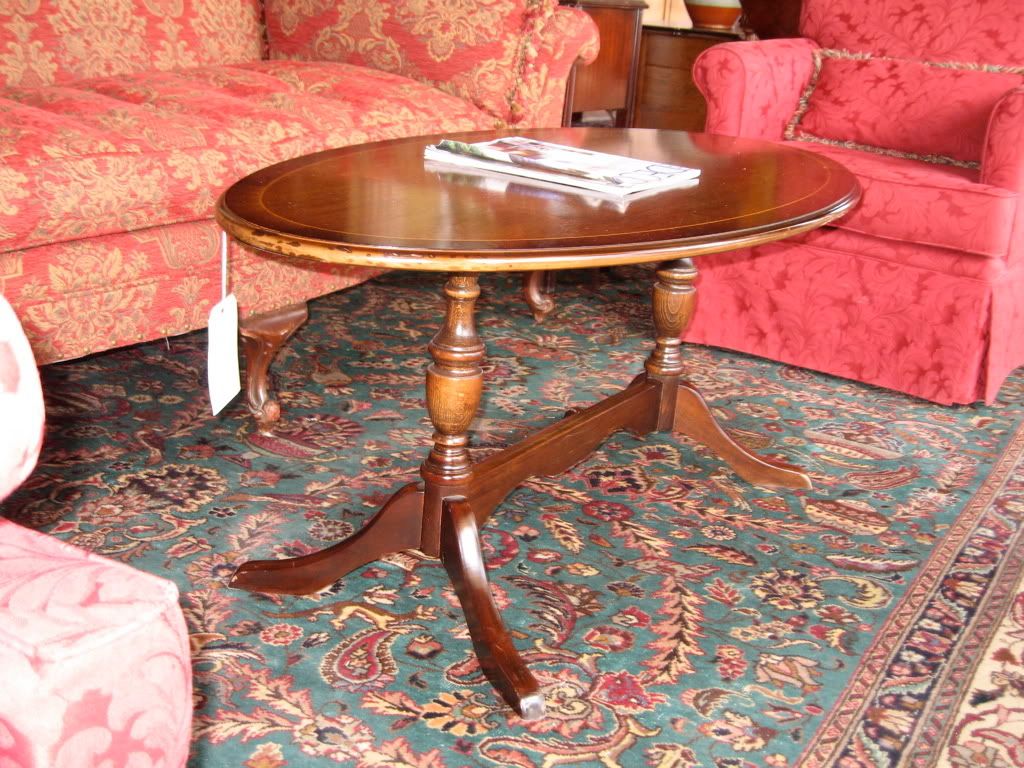 ....of a Holly Hobby dollhouse.
Funky shops on South Flores yeilded over-tha-top glamour.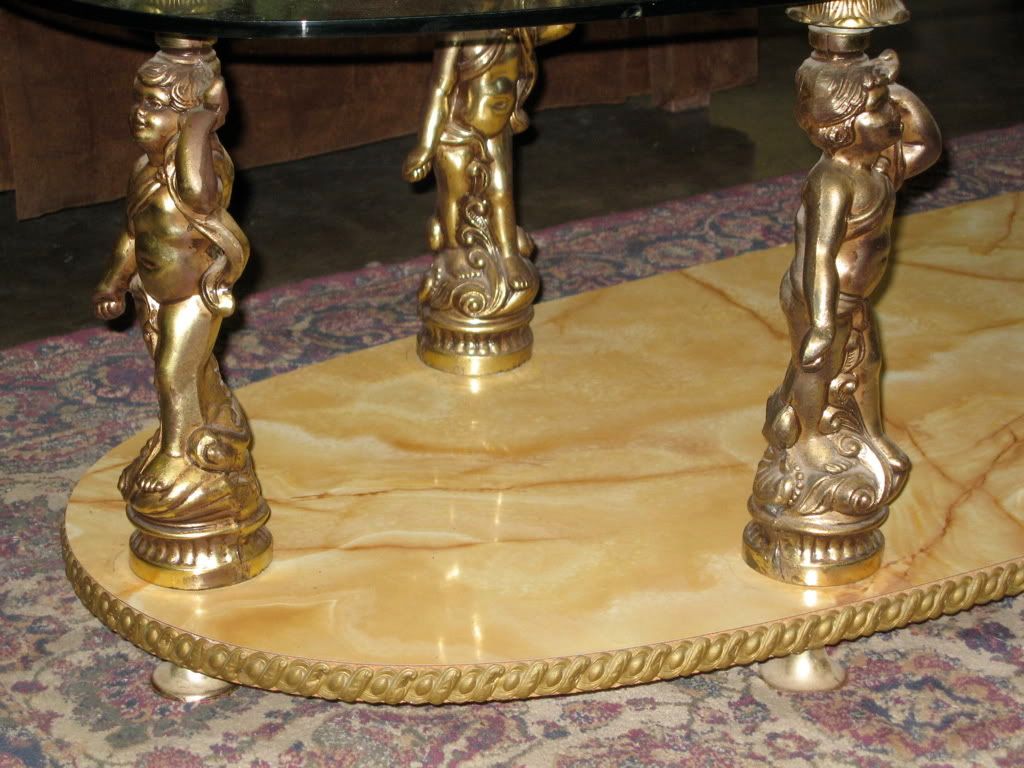 Was it "Hollywood Regency" or a Hollywood Trainwreck?
And the offerings at the antique warehouse on Broadway...
....were mind-numbingly dull.
I finally wandered into a cute spot run by an earthy Latina named Dora...
...and found the gem I'd been looking for.
A perfect fit!
Now we're ready ;-) Amazing how a little home fine-tuning can feel sooo good.